Fueling Efficiency: Optimizing Transportation for Food Shippers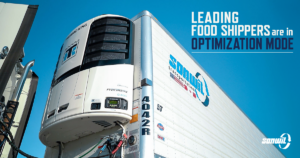 In the post-pandemic landscape, transportation mode optimization has become a crucial strategy for leading food shippers. Emphasizing cost-effectiveness and sustainability, companies are strategically incorporating rail and intermodal alongside traditional truckload options. Sonwil Logistics President, Jason Ickert, weighs in on the role technology plays in optimizing transportation modes for leading food shippers.
To read the full article, click here.
Subscribe and never miss an article!