Building Resilience Into Your Supply Chain
LEVERAGING THE RELATIONSHIP WITH YOUR LOGISTICS SERVICE PROVIDER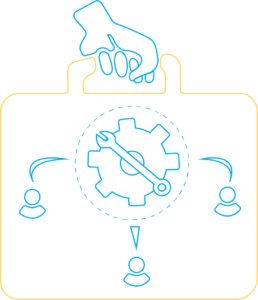 In an environment where 93% of companies reported at least one supply chain disruption in the past year, mature organizations have embraced their logistics services provider (LSP) or third party logistics (3PL) partner to deliver an added safeguard of resilience. Resilience in the supply chain is defined as the ability of a supply chain to adapt and respond effectively to small, medium and large-scale disruptions. More and more, LSPs are playing a vital role in improving, defending and maintaining the supply chain while physically managing the handling and movement of goods through collection, transportation, warehousing, fulfilment, distribution and delivery.
The desire to increase resilience in the supply chain has garnered C-level attention in a majority of progressive business organizations who understand the real damage to customer experience, reputation and financials a supply chain disruption can create. To combat inherent risks involved in operating global supply chains—geopolitical unrest, natural disasters, economic instability, and raw material shortages—business leaders are evaluating their strategies and implementing those that allow them to achieve complete continuity. Intelligent supply chain leaders are leveraging their LSPs to assist them not only in mitigating risk, but planning, organizing and controlling the flow of goods, services and information from suppliers to customers, all to ensure that goods, services and information alike are delivered in-tact, on-time and to the correct location.
RESPONSE ABILITY
The organizations that will win in todays' competitive marketplace are those that understand their supply chain, know which levers to pull to create better efficiencies, can identify their weakest links and construct plans to strengthen them. An experienced LSP who is constantly considering the what-ifs and imagining potential options for disruptions that may occur can add significant value to an organization's strategic planning. This may include the articulation of contingency plans that allow for modes, routes or transportation assets to be interchanged with immediate effect and without disruption, or perhaps the leveraging a LSPs global reach by adding additional sourcing origins to invest in.
For manufacturers, distributors and retailers, having both a geographically and economically diverse supplier base is critical. Having the option of multiple suppliers for critical components and raw materials helps mitigate immensely the impact of a potential disruption.
TECHNOLOGY AND EXPERTISE
Important to executing a successful supply chain strategy is the introduction of advanced technology and automation. Organizations who collaborate with their LSPs and jointly implement robust technologies have greater visibility and control over the performance of their supply chains. This may include the use of technology to broadcast vehicle telematics and the internet-of-things (IOT) together to provide real-time tracking systems that not only provides geo-data but also may include data from sensors that provide temperature, humidity, barometric pressure and altitude, all of which alert exceptions, improve decision making and produce speedier response times.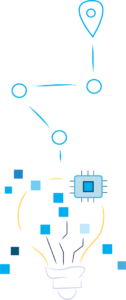 According to a survey by Capgemini, 80% of companies said that having access to real-time visibility into their supply chain was important for ensuring resilience and business continuity. Organizations who intertwine their technology and data with predictive analytics and machine learning can identify potential disruptions before they occur, allowing companies to proactively take action to mitigate their impact. Enabling technology in the supply chain between an organization and their LSP reduces the risk of disruption and can minimize the negative impact and even long-term damage to an organization's reputation that disruption in the supply chain creates.
LSPs contribute to improving the supply chain resilience of their trading partners by offering their experience and expertise. Mature logistics providers are seasoned in the physical movement of goods and often have extensive knowledge of transportation networks, modes and supply chain processes. They use their knowledge and experience to identify and address potential vulnerabilities which may occur, while also reacting quickly and decisively when disruption occurs.
In a recent study, Gartner proposed that organizations who use LSPs are 2.5 times more likely to have a more resilient supply chain. LSPs offer their expertise to partner organizations to assist them in developing and implementing best practices for logistics and supply chain management, such as diversifying their supplier base and implementing contingency plans. These steps assist in minimizing the impact of disruptions and ensure that the organization can continue to meet the needs of its customers.
RISK MANAGEMENT STRATEGIES AND COMMUNICATION
Identifying and mitigating risk in an organization's supply chain is paramount to increasing resilience and avoiding disruption. This includes identifying potential risks, such as natural disasters, political instability or other acts of God or man may pose, and taking steps to lessen their impact. Leaders in risk mitigation are regularly conducting risk assessments, identifying potential weak spots, developing contingency plans and testing them. Additionally, to guard their physical and financial investments, organizations use insurance vehicles and other risk management tools.
Partnering with a LSP that offers multi-modes and different services options can help organizations respond to disruptions more rapidly and efficiently. Prior to disruption, the LSP can assist by increasing resiliency and optimizing transportation networks resulting in reduced risk of logistics bottlenecks and delays. According to a survey by the Council of Supply Chain Management Professionals (CSCMP), 54% of companies reported using multiple transportation modes to improve supply chain resilience.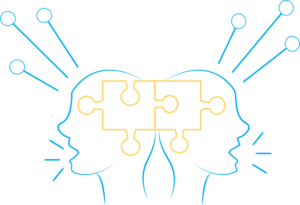 Best practices should also include effective communication and collaboration between trading partners of strategies, processes and instructions. This may include regular and open communication with suppliers, customers, and other stakeholders, and increased collaboration through encouraging each other to share resources and expertise. By fostering a culture of communication and collaboration, organizations can more effectively respond to disruptions to build a more resilient supply chain.
Supply chain leaders in manufacturing, distribution and retail organizations play a vital role in ensuring business continuity by increasing supply chain resilience. By effectively managing the flow of goods, services, and information, and using modern technology to improve visibility and control, they can better prepare for and respond to unplanned disruptions.
It is of utmost importance for leaders to collaborate closely with their trading partners, including LSPs, to develop, implement and execute strategies that will improve resilience, and ensure their organization is well-positioned to respond to disruptions and maintain continuity of operations.
To find out more on how Sonwil can assist you with creating resilience within your supply chain, contact logistics@sonwil.com
Subscribe and never miss an article!