Holiday Lights, Christmas Trees, and Natural Disasters: A Different Kind of Supply Chain Issue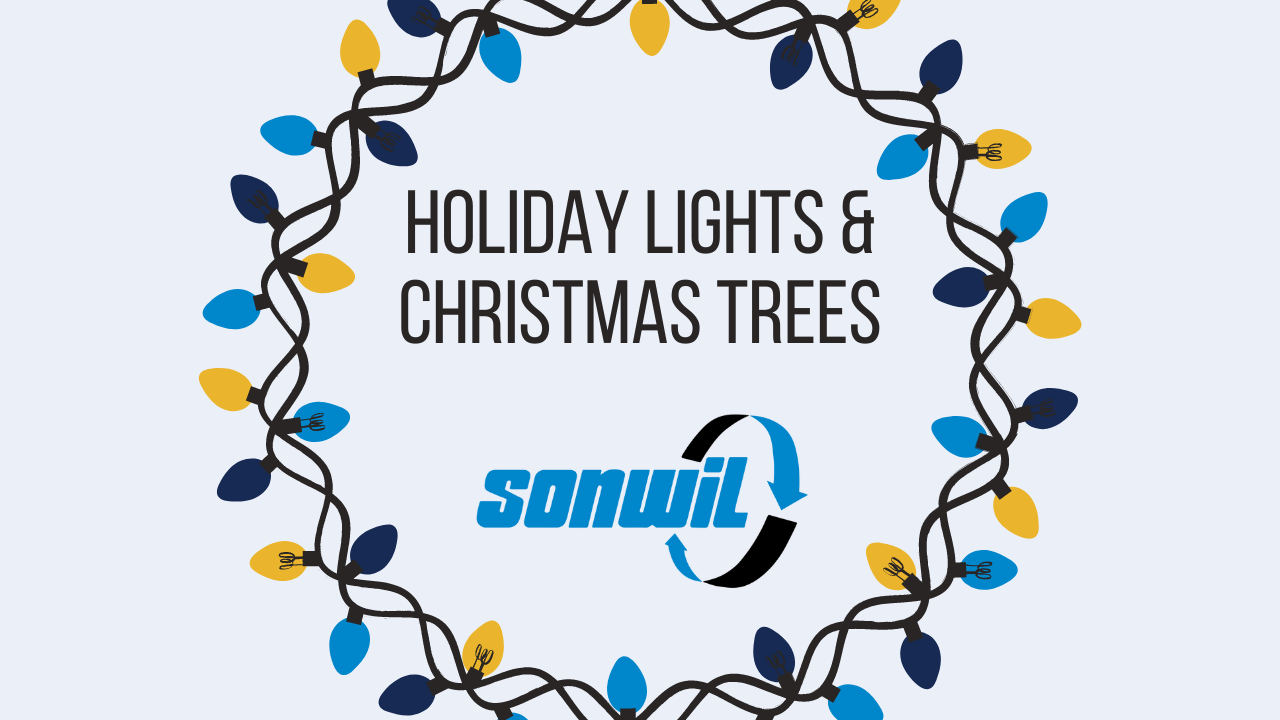 The holiday season is in full swing, and flocks of people are looking to decorate their homes. From wreaths to trees, lights, and ornaments, 2022 is out with the old and in with the new for the decorating season. Items that have been difficult to find for the last few years are now in high stock and readily available for those who are willing to pay the price. Stores are stocked to the brim with holiday items that will make or break their fiscal year. It is not just decorations that are now overstocked, there are clothes, toys, kitchenware, bedding, and more that are in stores and ready for consumer purchase. There are more products in stores than people willing to purchase them. This dichotomy between products and people is vastly different from the early pandemic years when shelves were empty, and people still wanted more goods.
Christmas Cost
Inflation in the United States currently stands at 7.7%. While this figure is down from 8.2% last year, the rate of inflation is still impacting suppliers and consumers. Christmas-related costs have drastically increased over the last decade. Over the past two years, reeves and garlands alone have had a cost increase of approximately 25%. This is impacting the way businesses interact, reach, and sell to consumers. While it may now be cheaper to get Christmas and other holiday products from China and other Asian countries, the quality and speed of arrival are still impacting consumers.
Consumer demand has experienced a mild increase, between 6% and 8% over the 2021 holiday season for brick-and-mortar stores. Yet, there is an overall depression in demand due to the current economic state. Retailers are trying to counteract this depression with deep discounts to encourage shoppers to purchase more goods. Online retailers are expected to experience a demand increase of between 10% and 12% over last year in sales. Even with increased costs, consumers are expected to make a significant impact on the bottom line of stores and continue to stimulate the economy through purchases of holiday goods through the end of 2022.
New and Improved Technologies
The world is experiencing a tech boom and the Christmas shopping market is no different. Holiday decorations are more technologically advanced than ever before. These advancements are exciting for consumers and are prompting new product purchases in search of the "latest and greatest" technology. Smart homes have extended into holiday items with Christmas lights that can now bounce, are Bluetooth enabled, have apps to control features, and more. Christmas lights are no longer just wired and plugged into an outlet; they are impressive pieces of technology that are viewed as an investment into the future of holiday decorating.
Technology has greatly changed Christmas. Artificial trees are becoming more unique than ever. Smart ornaments and lights enhance the trees to look like something directly out of Rockefeller Center. Technology has also increased the safety of decorations, eliminating the need to remember to turn off outdoor lights or indoor decorations such as trees through smartphone apps and timers. About 25% of residential Christmas tree fires are due to the result of electrical problems and simple negligence. Smart devices and timers are helping to increase safety in homes. In fact, since 1980, Christmas tree fires have fallen 76% due to advancements in technology, creating safer products.
Drought, Wildfire, and Fungus
Real Christmas tree availability is being impacted by droughts, wildfires, and fungus across the country. On the east coast, South Carolina is experiencing tree fungus that has impacted the Christmas tree supply and availability. Across the west coast, droughts and wildfires are impacting the real tree market. Many tree farms were simply unable to produce trees and there was a considerable risk of fire and minimal chance of survival and quality of trees due to the lack of available water and little to no rain. The lack of supply has caused real tree costs to increase, and some areas of the country have seen tree prices more than double, reaching $200 and beyond.
While Christmas tree farms are in all 50 states, the top-producing farms are in Portland, Oregon, and the Blue Ridge Mountains, particularly in the Carolinas. The east and west coast environmental issues are impacting the availability of trees throughout the country. The availability of real trees throughout the United States will be slim, especially as the holiday season gets closer. Natural disasters and other natural factors impact the supply chain as much as human error and effects. Drought, fires, and fungus are not necessarily human effects, but humans have an impact on these events and suffer the consequences that come with them.
The Bottom Line
Christmas and holiday products are widely available in stores and online. Retailers are making efforts to push products off the shelves and into the homes of consumers through deep discounts. Yet, the bottom line comes down to what consumers are willing to pay for. Stores can host massive sales, but if consumers are not willing to purchase the products, the items will remain on the shelves.
The availability of products will alleviate consumer stress this holiday season but will come at a cost. Long lines and unexpected shortages will still come up, but overall, this holiday season is shaping up to be one of the most successful seasons in a decade.
Subscribe and never miss an article!